Prof. Fabio Pecci
Fabio Pecci, studied violoncello at Ravenna's officially recognized "G. Verdi" Music School graduating with brilliant results. As a cellist his busy concert activity has led him to perform in theatres and concert halls in Italy; France, Switzerland, Portugal, Sweden, Greece .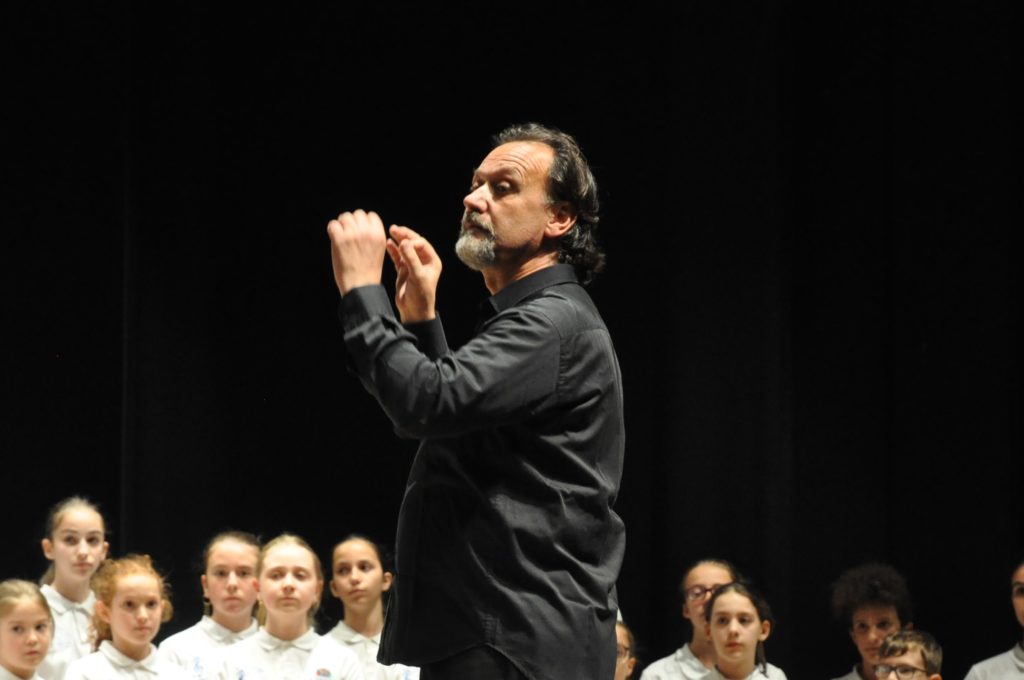 He has been awarded prizes in many competitions and has recorded seven CDs for Tactus, Bongiovanni and other labels. He founded and directs "Le Allegre Note" treble voice choir and "Note in Crescendo" youth choir, with which he has also performed in prestigious theatres.
With these two choirs he has over 450 performances, audio and television recordings to his credit. With them he also recorded three albums which include his own choral arrangements.
With "Note in Crescendo" he has held concerts in Berlin, Saint Etienne (Lyon), Poland, Switzerland and in Czech Republic, Swedenand and Lithuania..
With "Le Allegre Note" he also took part in the production of 'Te Deum' by H. Berlioz, held in Bologna in October 2008, under the direction of Claudio Abbado, and was responsible for the preparation of the treble voices in Puccini's 'La Bohème'. Treble voice trainer and chorus master for the production of 'Tosca' staged for the 2010 New Year in Rimini, he was responsible for the treble voices in the production of Bizet's 'Carmen' in many theatres, as well as for 'Carmina Burana' by C. Orff, with the soloists of the Academy of Santa Cecilia in Rome. An enthusiast of children's vocalism, he also directs the activity of Rimini's "Piccole Voci di Carla Amori" and "Una Canzone per Crescere" at Valconca Comprehensive School. As choir director, he has received awards and gained recognition in National and International Competitions (7 first prize). Since 2013 he has been a member of the Artistic Committee of A.E.R.CO – The Regional Choirs Association. Teacher at the "Spring Festival" by FENIARCO ( Italian National Choral Federation) in Montecatini 2016 and 2017; as conductor of the youth choir "Note In Crescendo" he represented the Emilia Romagna region at the National Choral Festival at 'EXPO Milano 2015.